TAMPA, FL 33606
1328 W Fig St. – Single Family Home
1328 W Fig St. – Single Family Home
$

119,000
HOT North Hyde Park area. House built in 1918. 3 Bedrooms/1 Bathroom. 1,260 sq.ft. Sold AS-IS.
Interior lot with alley access. (NOT to the corner.) 50×105. Not a short sale. Seller makes no representation as to the condition of the home. No electric or water is on. Inspections to be done at buyer's own cost. No access to the home.
Access allowed once property is under contract. All offers to be submitted on a AS-IS contract. Cash only. Proof of funds required at time of presenting offer. Same block and area as New Domain and Lennar homes/townhomes ($300,000+) plus NoHo Flats (high end residential apartments).
You can see downtown Tampa's skyline from this location.
Recent Listings
No listings have been posted yet.
Assigned Agent(s)
Kari Kurtz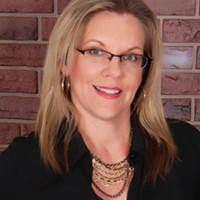 Licensed Broker
BIO